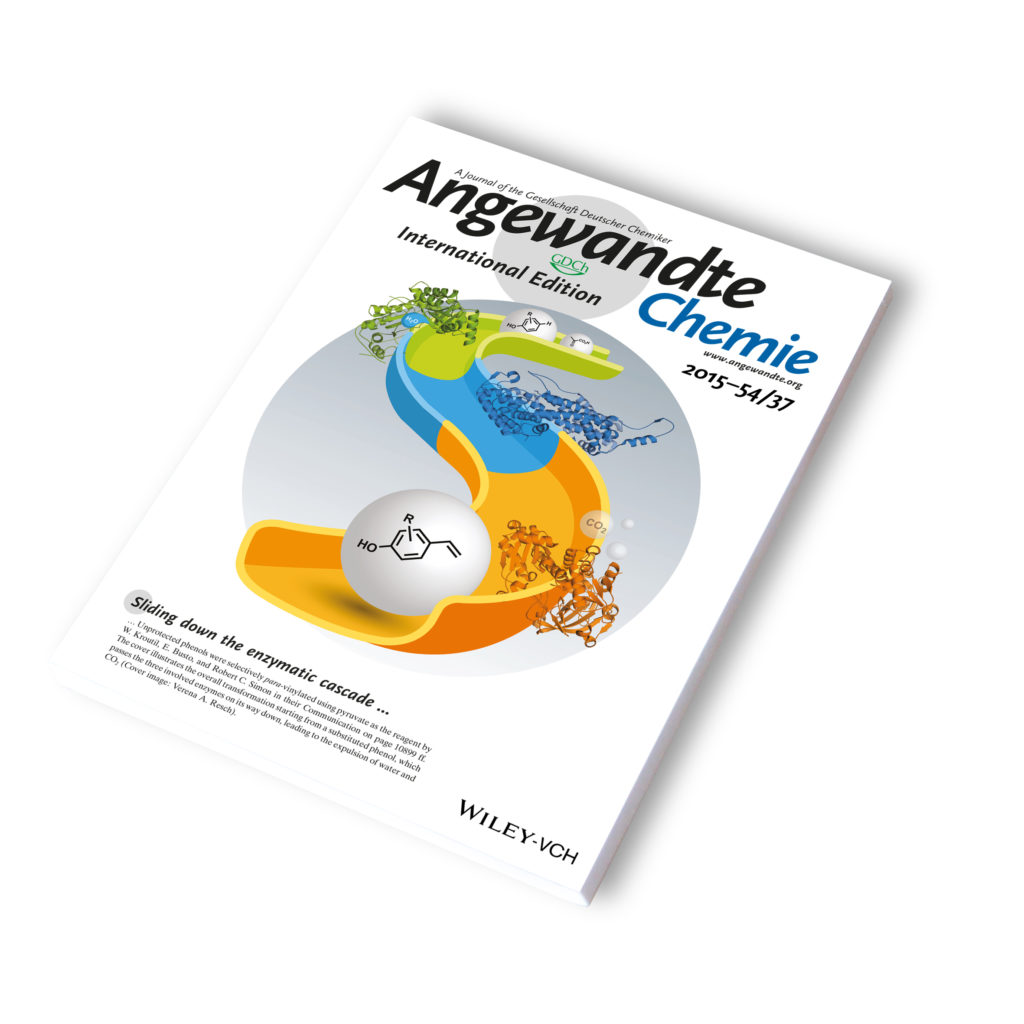 For more information go to Angewandte Chemie International Edition: Cover Gallery
This cover illustrates a cascade reaction. The substrate glides down the slide and passes three enzymes.
Each enzyme converts the substrate into an intermediate and finally, at the end of the slide, the product arrives.
During the reaction, water and carbon dioxide are expelled, which is represented by leaving droplets and bubbles at the rim of the slide.
Each colour represents one step of the reaction.