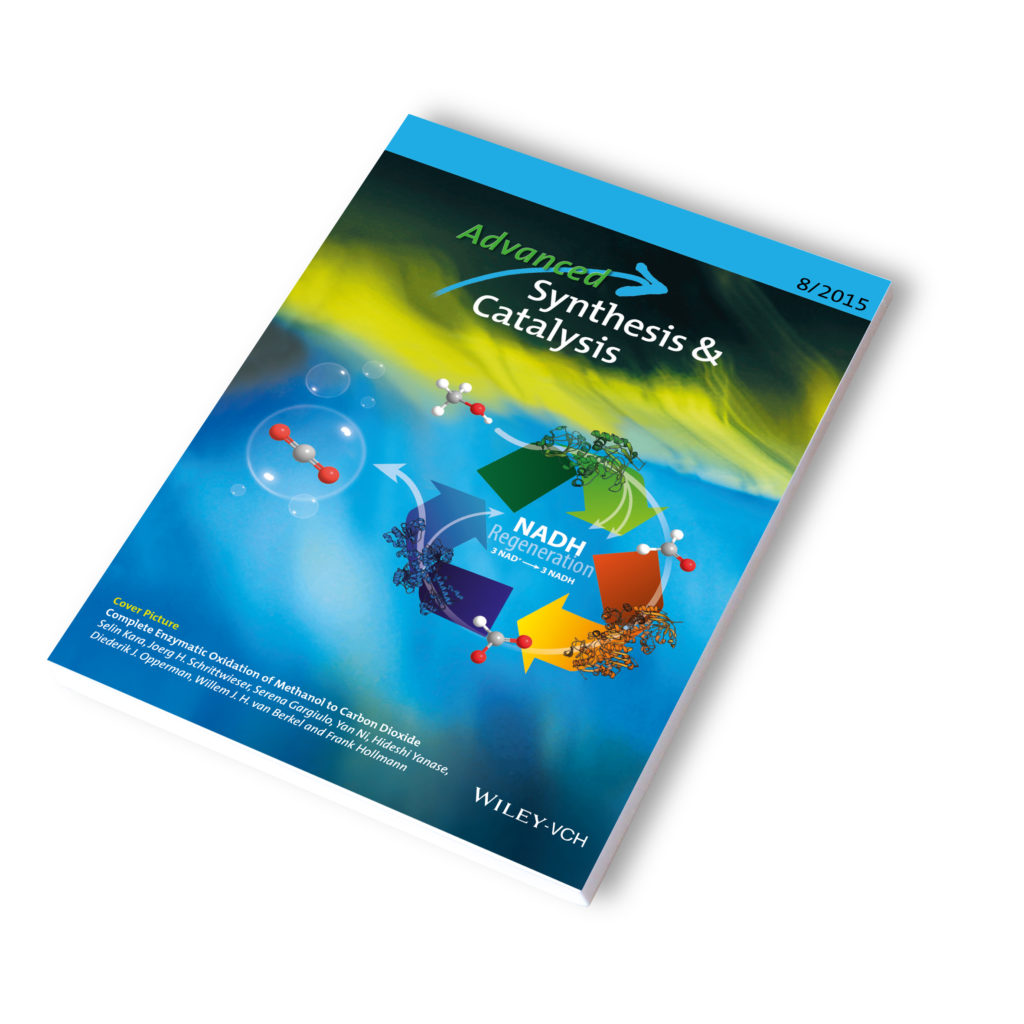 For more information go to Advanced Synthesis & Catalysis: Cover Gallery
This cover illustrates the combination of three different enzymes that allow the regeneration of the NADH cofactor.
The regeneration is emphasised by the coloured arrows, each one representing one enzyme.
The transformation from methanol to carbon dioxide is guided by a semi-transparent arrow passing through the enzymes. Methanol, carbon dioxide and the other intermediates are shown as 3D ball and stick models.