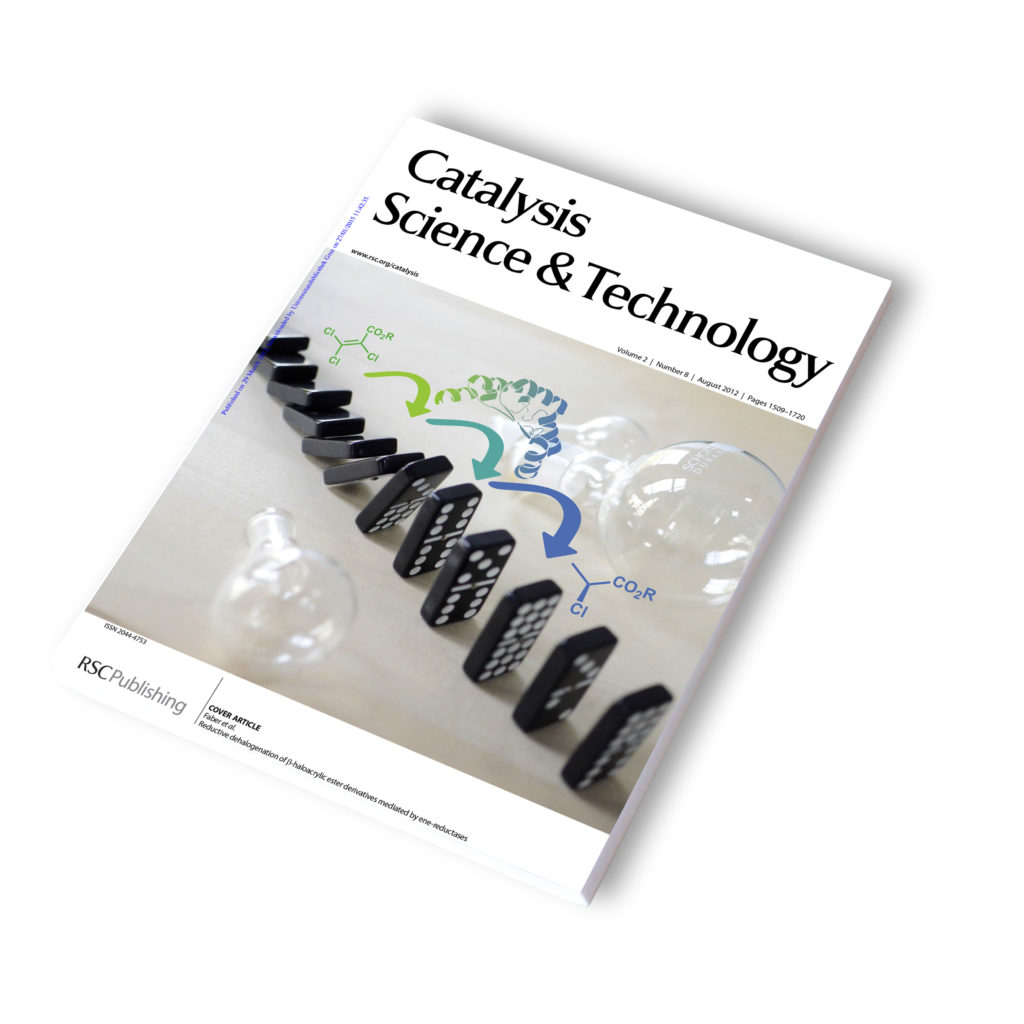 For more information go to Catalysis Science & Technology: Scientific Paper
The enzymatic reductive dehalogenation reaction is a domino reaction.
The domino reaction was literally incorporated in the cover by using falling domino bricks for the illustration.
The cover is completed with a schematic representation of the reaction including a simplified enzyme.