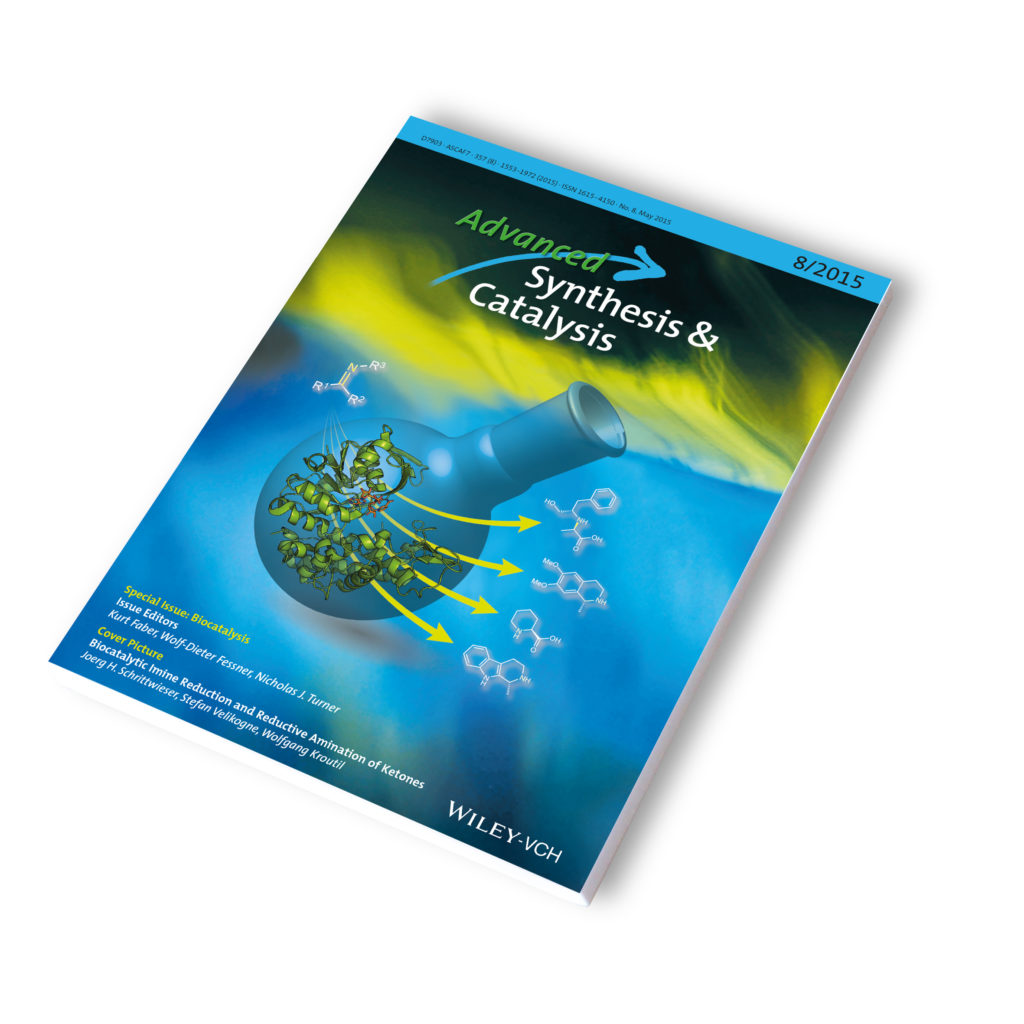 For more information go to the article and the cover: Advanced Synthesis & Catalysis
The cover pictures the topic of a review on imine reductases.
It highlights the idea to implement this class of enzymes in organic synthesis, which is represented by the round-bottom flask.
Imine reductases catalyse the conversion of a broad spectrum of substrates shown by different examples of structurally diverse amines.