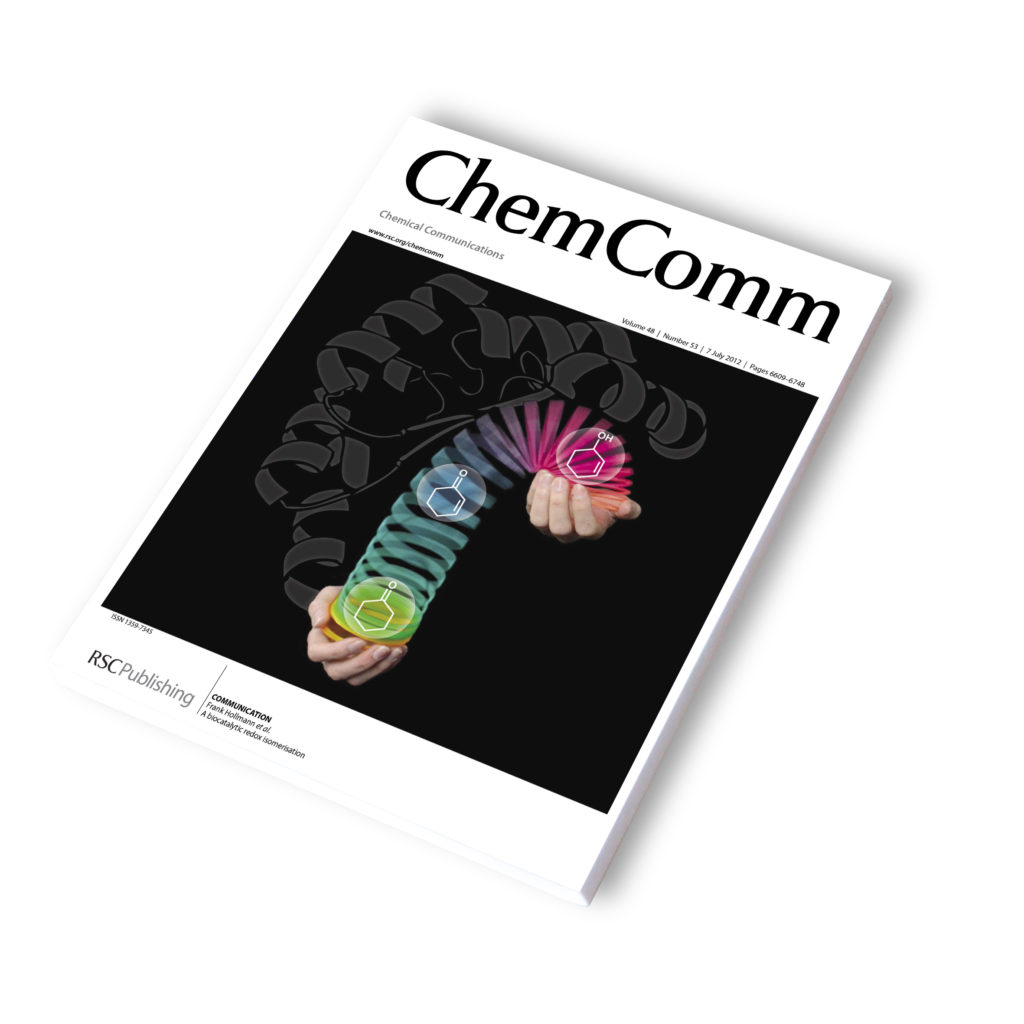 For more information go to Chemical Communications: Cover Gallery
Photo and graphic design by: Verena Resch
The work that this cover is based on described an enzymatic cascade. The enzymes play hand in hand to create an efficient system.
This is represented by the two hands juggling the rainbow-coloured spiral. Substrate, intermediate and product are shown as chemical structures.
The background is filled with a grey schematic representation of an enzyme.